Yokohama Walk –from Station (WY01)
Course
Meet at Exit of JR Keihintohoku line Sakuragicho Station, and then travel to Sankeien Japanese-style Garden via public transportation. Use taxi to Yamashita Park. Walk through Redbrick Warehouse, Minatomirai district. The tour will conclude at either Minatomirai or Sakuragicho stations.
Dates/Time Duration
Everyday 8:30- 12:30 / 13:30-17:30 (4 hours)
Reservations are required. We are flexible with the meeting time depending on your request.
Program Fee
(Per Group in Japanese yen)
Number of
Participants

1

2

3

4

Over 5people *1

4hours
*1: each additional person
*Guides are always available in English. Please contact us if you need guides in French or Spanish.
Notes
*The tour price includes the following fees: Guiding fee, public transportation costs such as trains and buses (For taxis or hired cars, additional fees will be charged),as well as admission fee for Sankeien Garden.The cost of lunch, beverages and sightseeing activities is not included.
Meeting Place
JR Keihintohoku line Sakuragicho Station (please check the red pin on the MAP)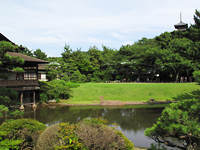 Tour outline
Sankeien Japanese-style Garden
Built by a wealthy businessman about 100 years ago, this vast traditional Japanese-style garden is home to many items of great historic importance brought from various parts of Japan such as Kyoto and Kamakura. Many of these are designated as important cultural assets, including a pavilion of Shogun dating back to over 400years ago. Visitors can stroll in the garden, enjoying the beautiful harmony that exists between historic buildings and beautiful flowers and trees that change its atmosphere in each season. If you are interested, it would be pleasant to appreciate Japanese–style tea ceremony inside the garden.

Minato Mirai 21 District
Minato Mirai 21, which literally means the future port of the 21st century, includes the Red Brick Warehouse, various museums , an amusement park , shops and the Landmark Tower. Landmark Tower, measuring some 971ft/296m, houses one of the highest observation decks (Sky Garden) in Japan, which provide us with an amazing views on the 69th floor.
Application Procedure
Step1: Please send the following information to IJCEE at info@ijcee.com.
1. Desired program name 2. Desired date and time 3. Number of participants (including children) 4. Group leader's name 5. Group leader's nationality
Step2: IJCEE will reply and inform whether or not the program is available.
Step3: Please purchase ticket(s) using the form below. You can pay with your credit card, debit card and PayPal acount.
When you click the "add to cart" button, you will be directly transferred to the PayPal shopping cart page. Please change the quantity if you would like to buy more than one ticket. Following this, please click the "Proceed to checkout" button.
Yokohama Walk – Departing from Yokohama Station (WY01)
"View Cart" Button
Please use this button when you'd like to check "Your Shopping Cart".
*If the number of quantity is incorrect, check the "remove" button and click the "update cart" button (on "Your Shopping Cart"). The quantity will return to 0.
Step4:Payment from PayPal will be sent after receiving the program fee from you. Please come to the meeting place on the day with the copy of the mail. IJCEE staff will be waiting for you with name plate.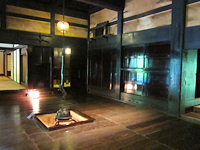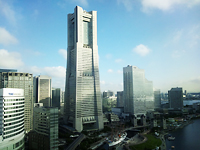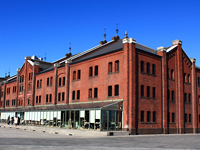 Cancellation Charge (Cancellation Policy)
If you cancel your reservation, the following cancellation rates and remittance charge will be charged.
(1) 14 days - 3 days prior to the program date: 20 % of the program fee
(2) 2 days of the day before the program date: 50 % of the program fee
(3) a day before the program date: 100 % of the program fee