Ueno, Yanaka, Sendagi Heritage Walk -from Hotel (WT12)
Course
Pick up from customer's hotel lobby, and then travel to Ueno via public transportation, such as the JR or Metro lines. On to Ueno Park and Kanei-ji Temple, followed by sightseeing in the Yanaka area. The tour will conclude at either Sendagi or Nippori stations.
Dates/Time Duration
Everyday 8:30- 12:30 / 13:30-17:30 (4 hours)
Reservations are required. We are flexible with the meeting time depending on your request.
Program Fee
(Per Group in Japanese yen)
Number of
Participants

1

2

3

4

Over 5people *1

4 hours
*1: each additional person
*Guides are always available in English. Please contact us if you need guides in French or Spanish.
Meet at your hotel (Meeting Place)
*The tour price includes the following fees: Guiding fee, public transportation costs such as trains and buses. (For taxis or hired cars, additional fees will be charged.) The cost of lunch, beverages and sightseeing activities is not included.
*For tours within Tokyo: pick-up service from hotels is available. Select a hotel that is located within 10 minutes walk from any station on the Yamanote line or within the Yamanote line circle.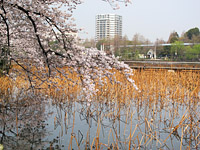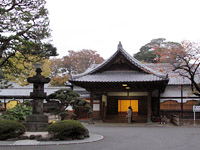 Tour outline
Located in the former grounds of the historic Kanei-ji temple, the spacious Ueno Park is a favourite spot for Tokyoites during the cherry blossom season. Although a destination in itself, the area is also home to a wealth of Japanese arts and culture. Within a small vicinity are some of Japan's best museums, such as the Tokyo National Museum and National Science Museum and National Museum of Western Art.
Even though it is close to the center of Tokyo and the skyscrapers of the CBD, you can still get a sense of the area's rich history in the atmospheric backstreets of Yanaka and it's lively shopping arcade, Yanaka Ginza. Here you can sample freshly made street food or enjoy a drink with locals at a cozy izakaya (Japanese style pub).
As the Tokugawa family temple, Kanei-ji was the spiritual center of old Tokyo, and the surrounding area boasts many beautifully kept temples and shrines. It is also possible to see good examples of traditional buildings and architecture inside this area. You can find vendors specializing in traditional art supplies in the Yanaka district, too. One of the most popular is Isetatsu, a washi (Japanese handmade paper) supplier. Enjoy a change of pace from the hectic streets of the metropolis on a leisurely stroll around Yanaka, and take in the historic scenery, while watching locals go about their daily lives.

Application Procedure
Step1: Please send the following information to IJCEE at info@ijcee.com.
1. Desired program name 2. Desired date and time 3. Number of participants (including children) 4. Group leader's name 5. Group leader's nationality
Step2: IJCEE will reply and inform whether or not the program is available.
Step3: Please purchase ticket(s) using the form below. You can pay with your credit card, debit card and PayPal acount.
When you click the "add to cart" button, you will be directly transferred to the PayPal shopping cart page. Please change the quantity if you would like to buy more than one ticket. Following this, please click the "Proceed to checkout" button.
Ueno, Yanaka, Sendagi Heritage Walk -from Hotel (WT12)
"View Cart" Button
Please use this button when you'd like to check "Your Shopping Cart".
*If the number of quantity is incorrect, check the "remove" button and click the "update cart" button (on "Your Shopping Cart"). The quantity will return to 0.
Step4:Payment from PayPal will be sent after receiving the program fee from you. Please come to the meeting place on the day with the copy of the mail. IJCEE staff will be waiting for you with name plate.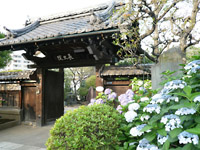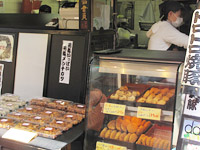 Cancellation Charge (Cancellation Policy)
If you cancel your reservation, the following cancellation rates and remittance charge will be charged.
(1) 14 days - 3 days prior to the program date: 20 % of the program fee
(2) 2 days of the day before the program date: 50 % of the program fee
(3) a day before the program date: 100 % of the program fee