Nikko the World Heritage -Toshogu Shrine and around- (WN01)
The tour to explore the charms and secrets of the holly ground
Dates/Time Duration
Everyday
10:00 - 15:00
Meeting Place
Tobu Nikko Station or JR Nikko Station
Toshogu Shrine, Futarasan-Jinja Shrine and Rinnoji Temple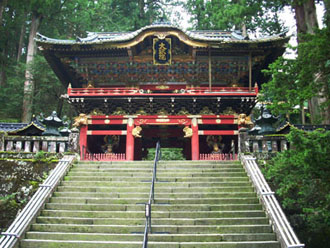 Program Fee
(Per Group in Japanese yen)
Number of
Participants

1

2

3

4

Over 5people *1

10:00-15:00
*1: each additional person
*The tour price includes the guide fee, transportation fee (from Nikko station to Nikko Toshogu Shrine) and admission fee (Nikko Toshogu Shrine, Futarasan-Jinja Shrine and Rin-noji Temple's Taiyu-in). The cost of lunch is not included.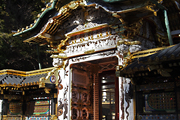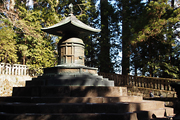 Tour itinerary
Nikko is one of Japan's major attractions.Tokugawa Shogunate that ruled Japan for about 260 years from the beginning of the 17th century was the world longest, successful government having Edo(then the biggest city in the world with 1 million population) as its capital.
Toshogu
This was built in 1617 to dedicate to the founder of the shogunate, the first shogun Ieyasu. The shogunate spent a huge amount of money for the reconstruction of Toshogu in 1636. Top artists and first-rank craftsmen were summoned from all over the country and they created a high quality art with their best performance. You can see their pride in the details of the carvings, metal works, paintings and others.

Rinnoji Temple
Until Toshogu was built, Sanbutsudo of Rinnoji Temple had been the most important building of Nikko.
It houses three big golden Buddhist statues, the manifestations of three mountain gods.
http://www.nikko-jp.org/english/taiyuin/index.html
Futarasan –Jinja
This is the protector shrine of Nikko itself,dedicated to mountain's consort.
Application Procedure
Step1: Please send the following information to IJCEE at info@ijcee.com.
1. Desired program name 2. Desired date and time 3. Number of participants (including children) 4. Group leader's name 5. Group leader's nationality
Step2: IJCEE will reply and inform whether or not the program is available.
Step3: Please purchase ticket(s) using the form below. You can pay with your credit card, debit card and PayPal acount.
When you click the "add to cart" button, you will be directly transferred to the PayPal shopping cart page. Please change the quantity if you would like to buy more than one ticket. Following this, please click the "Proceed to checkout" button.
Nikko the world heritage
Toshogu Shrine and around
"View Cart" Button
Please use this button when you'd like to check "Your Shopping Cart".
*If the number of quantity is incorrect, check the "remove" button and click the "update cart" button (on "Your Shopping Cart"). The quantity will return to 0.
Step4:Payment from PayPal will be sent after receiving the program fee from you. Please come to the meeting place on the day with the copy of the mail. IJCEE staff will be waiting for you with name plate.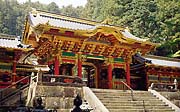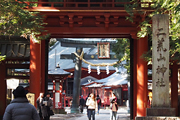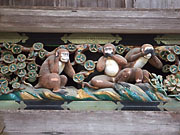 Cancellation Charge (Cancellation Policy)
If you cancel your reservation, the following cancellation rates and remittance charge will be charged.
(1) 14 days - 3 days prior to the program date: 20 % of the program fee
(2) 2 days of the day before the program date: 50 % of the program fee
(3) a day before the program date: 100 % of the program fee