Meiji Shrine, Imperial Palace, Nihonbashi Walk -from Hotel (WT11)
Course
Pick up from customer's hotel lobby, and then travel to Meiji Shrine via public transportation, such as the JR or Metro lines. Take Chiyoda Line to the Imperial Palace. Use a taxi to Nihonbashi(Ginza) district. The tour will conclude at either Mitsukoshimae or Nihonbashi stations.
*Instead of Nihonbashi, you can also visit Ginza district.
Dates/Time Duration
Everyday 8:30- 12:30 / 13:30-17:30 (4 hours)
Reservations are required. We are flexible with the meeting time depending on your request.
Program Fee
(Per Group in Japanese yen)
Number of
Participants

1

2

3

4

Over 5people *1

4 hours
*1: each additional person
*Guides are always available in English. Please contact us if you need guides in French or Spanish.
Meet at your hotel (Meeting Place)
*The tour price includes the following fees: Guiding fee, public transportation costs such as trains and buses. (For taxis or hired cars, additional fees will be charged.) The cost of lunch, beverages and sightseeing activities is not included.
*For tours within Tokyo: pick-up service from hotels is available. Select a hotel that is located within 10 minutes walk from any station on the Yamanote line or within the Yamanote line circle.
*Instead of Nihonbashi, you can also visit Ginza district.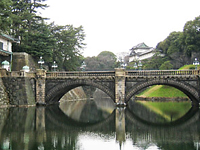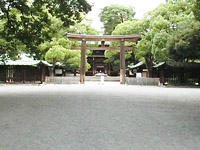 Tour outline
Meiji Shrine (Meiji Jingu)
Meiji Shrine is a shrine dedicated to the late Emperor and Empress Meiji.
Located in a forest that covers an area of 700,000m2, the grounds of the shrine was planted with over 100,000 trees of 365 different species, all donated by the public. This peaceful man-made forest acts as a relaxing contrast to the fast-paced and busy streets of Harajuku. Meiji Shrine is one of the most popular destinations on New Year's Day in Japan, as a place to pray for good luck in the year ahead, as well as the desired venue for celebrity weddings. In fact, you are likely to stumble across a wedding in process during your visit.
Imperial Palace
The focal point of power and notable as the tallest castle in Japan's history, Edo Castle was the residence of the Tokugawa shoguns who controlled Japan during the Edo period. After it was destroyed in fires that swept through the city in 1657 it was not rebuild, but rather replaced by the current Imperial Palace building. Take in the commanding views of the moat, defense walls, entrance gates and guardhouses that line the parameter of the Imperial compound. Alternatively, explore the East Gardens on an one hour tour of the inner palace area.
Please note that the East Garden is closed to the public on Mondays and Fridays. Also, due to time constraints, if you choose to take the East Garden tour you will only be able to visit Meiji Shrine OR Nihonbashi(Ginza) – it is not possible to visit all three locations on the same day.
Nihonbashi
The Nihonbashi distrist was the center of trade and business during the Edo period. It was the location for Japan's first department store, Mitsukoshi, and the home of the fish market that was the predecessor of today's Tsukiji fish market. To this day Nihonbashi is regarded as the centre of finance in Japan. In this area you can enjoy a taste of traditional shopping in the original stores of some of Japan's most famous traditional food purveyors. Try delicious senbei (Japanese rice crackers), or sample green tea and high-grade nori at Yamamotoyama. For fans of washi, there will also be a chance to peruse fine examples of handmade Japanese paper at Ozuwashi.
Application Procedure
Step1: Please send the following information to IJCEE at info@ijcee.com.
1. Desired program name 2. Desired date and time 3. Number of participants (including children) 4. Group leader's name 5. Group leader's nationality
Step2: IJCEE will reply and inform whether or not the program is available.
Step3: Please purchase ticket(s) using the form below. You can pay with your credit card, debit card and PayPal acount.
When you click the "add to cart" button, you will be directly transferred to the PayPal shopping cart page. Please change the quantity if you would like to buy more than one ticket. Following this, please click the "Proceed to checkout" button.
Meiji Shrine, Imperial Palace, Nihonbashi Walk -from Hotel (WT11)
"View Cart" Button
Please use this button when you'd like to check "Your Shopping Cart".
*If the number of quantity is incorrect, check the "remove" button and click the "update cart" button (on "Your Shopping Cart"). The quantity will return to 0.
Step4:Payment from PayPal will be sent after receiving the program fee from you. Please come to the meeting place on the day with the copy of the mail. IJCEE staff will be waiting for you with name plate.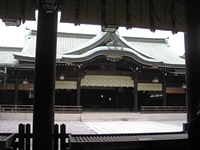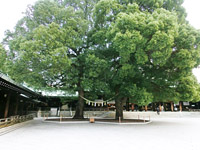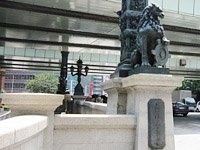 Cancellation Charge (Cancellation Policy)
If you cancel your reservation, the following cancellation rates and remittance charge will be charged.
(1) 14 days - 3 days prior to the program date: 20 % of the program fee
(2) 2 days of the day before the program date: 50 % of the program fee
(3) a day before the program date: 100 % of the program fee